NMSU Range Club
NMSU Range Club
The NMSU Range Club is a student organization of New Mexico State University. Membership is open to all students currently enrolled in the university.
The Range Club meets the first Thursday and the third Wednesday of every month during the academic year in Knox Hall Room 339 at 5:30pm. Club activities include trips to various rangeland settings, barbeques, and attendance at the Society for Range Management annual conference.
Support the Range Club
$15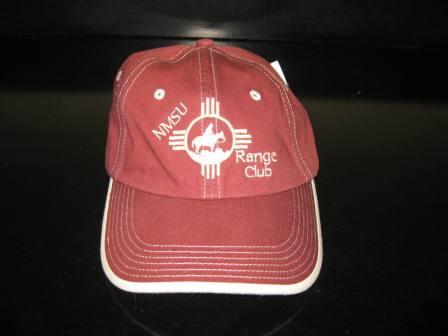 To purchase items, contact the Range Club President.

Events
71st Annual Society for Range Management Meeting, Sparks, Nevada (February 2018)
70th Annual Society for Range Management Meeting, St. George, Utah (February 2017)
69th Annual Society for Range Management Meeting, Corpus Christi, Texas (February 2016)
Keep State Great, Community Service, Las Cruces, New Mexico (October 2015)
Volunteer Habitat Restoration for Chiricahua Leopard frog, Mimbres, New Mexico (October 2015)
68th Annual Society for Range Management Meeting, Sacramento, California (February 2015)
67th Annual Society for Range Management Meeting, Orlando, Florida (February 2014)
Volunteer Rangeland Planting, Silver City, New Mexico (September, 2013)
NMSU Corona Range and Livestock Research Center Herbicide Application (February 2013)
66th Annual Society for Range Management Meeting, Oklahoma City, Oklahoma (February 2013)
65th Annual Society for Range Management Meeting, Spokane, Washington (Feb. 2012)
JT and JX Ranch Tours (September 2011)
Rafter Spear Stream Restoration (April 2011)
64th Annual Society for Range Management Conference, Billings Montana (February 2011)
Las Cruces Elks Lodge clean up, community service (December 2010)
NMSU Corona Range and Livestock Research Center Herbicide Application (November 2010)
63rd Annual Society for Range Management Conference, Denver Colorado (February 2010)
62nd Annual Society for Range Management Conference, Albuquerque New Mexico (February 2009)
NMSU Corona Range and Livestock Research Center Herbicide Application (November 2008)
For more information contact:
Eli Mines
NMSU Range Club President

Dr. Dave Stricklan
Range Club Faculty Advisor
Email: daves58@nmsu.edu